As The World Dies Untold Tales Volume 1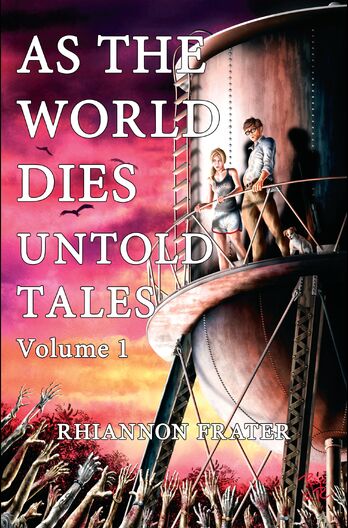 THE FIRST DAYS: AS THE WORLD DIES introduced Jenni and Katie and their harrowing journey to the makeshift fort in the Texas Hill Country.
But theirs is not the only tale to be told. In the first volume of the AS THE WORLD DIES UNTOLD TALES experience three terrifying tales of those who are forced to face the unrelenting and hungry walking dead.
Deep in the Texas Hill Country, a man and his little dog takes refuge in a bed and breakfast located in the hills above a doomed town where an infested rescue center might unleash the hungry undead…
On a deserted highway slicing through the desolation of West Texas, a woman struggles to survive as she faces the horrifying aftermath of the rise of the zombies…
And finally, discover what happens on the first day to Katie's beloved wife, Lydia, as the world dies…
Table of Contents
THE BROKEN HEART (Lydia's Story)
DANGEROUS HIGHWAYS (Monica's Story)
VACATION OF THE UNDEAD (Eric's Story)
Publication
AS THE WORLD DIES UNTOLD TALES VOLUME 1 was published first in ebook on Smashwords.com and on Kindle at amazon.com on August 3, 2011.
Paperback versions are available at online retailers and at some Barnes & Nobles stores.